Bluelab External Lockout and Alarm Box
Connect external switches to your Bluelab Pro Controller for a complete dosing solution
Use to lockout the Pro Controller (inhibit dosing) with external switches 
Connect an external lockout sensor (eg float switch), which will stop all dosing, putting your plant safety first 
Integrate Pro Controller with an irrigation controller and pause dosing during feed-out 
Wire in the switch options yourself 
Pro Controller lockout can be activated with 'normally open' and 'normally closed' switches 
Add an external alarm (horn or flashing light) to your Pro Controller system for an audible alert system 
Protect your crops from overdosing or system failure
Enjoy peace of mind and complete your dosing system
You can use the Bluelab External Lockout and Alarm Box to connect your Bluelab Pro Controller to external switches.
When these switches are activated, the Bluelab Pro Controller will automatically be placed in lockout mode and no further dosing will occur until reset. This puts the safety of your plants first, so that they will be protected from overdosing in the event of a dosing system failure.
The Bluelab External Lockout and Alarm Box will allow you to create a complete dosing system, giving you peace of mind about the safety of your plants.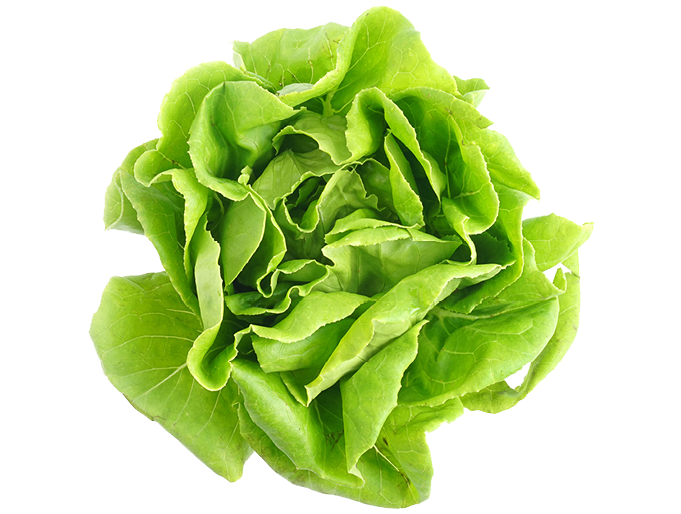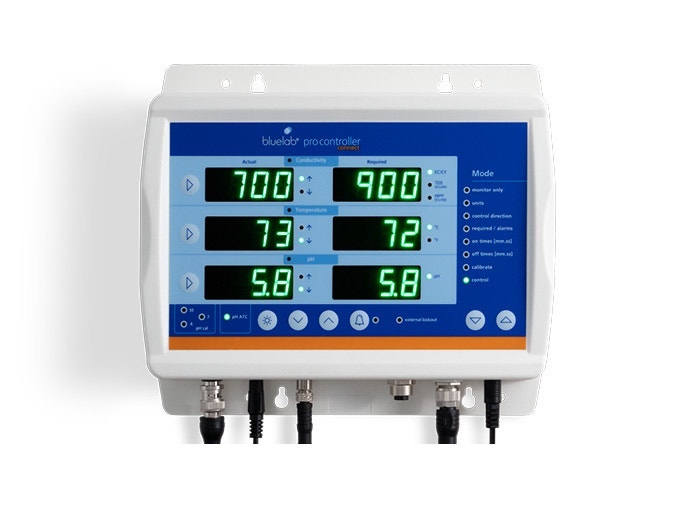 Enable alarms and external lockout capability
An optional extra for your Bluelab Pro Controller
Use the External Lockout and Alarm Box to connect external audible or visual alarms to signal whenever your Bluelab Pro Controller enters an alarm state.
You can connect a variety of external switches to put the Bluelab Pro Controller into lockout mode to inhibiting dosing. External switches could be float switches on reservoirs or nutrient stock tanks to stop dosing when a low nutrient level is reached.
In addition, you could connect an irrigation controller to stop dosing during feed-out and then restart via a float switch when the reservoir water level rises.
Customise your growing setup
Take your growing to the next level
Want to get the most out of your current growing setup? Adding some extras will help you unlock the full potential of your plants and make your growing system more effective.
If you're currently working within a large growing environment, the Bluelab Sample Pot has been specially designed for situations where your reservoir is more than two metres/6.5 feet away from your controller unit.
Built for growers
All our products are designed with growers, for growers - so you can relax knowing that the Bluelab External Lockout and Alarm Box will protect your plants and keep you aware of important events. Designed and assembled in New Zealand from local and imported components.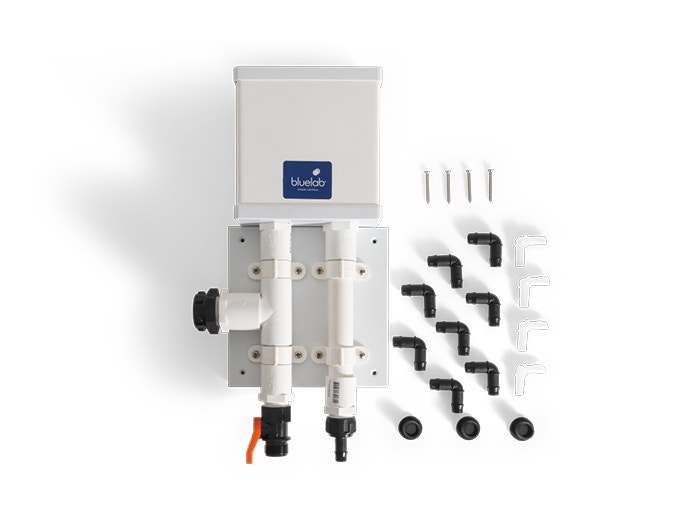 More Information

| | |
| --- | --- |
| Product Warranty Period Details | Two-year free repair or replacement guarantee. Find out more about our product warranties. |
| Moisture | NA |