Autogrow IntelliClimate Kit
Only %1 left
SKU
Autogrow IntelliClimate Kit
Autogrow IntelliClimate automatically manages all aspects of grow room climate control from temperature to CO2, lighting to humidity, all in one simple controller.
Designed specifically for the indoor grower, the Autogrow IntelliClimate controls all aspects of your growing environment so you can easily manage your grow room climate control systems. No comparable controller on the market gives you this much accuracy, efficiency and commercial-grade control.
Maintain the perfect climate
The Autogrow IntelliClimate is an intelligent grow room controller that automates the tasks that consume your days and nights. It runs the room to your exact specifications making calculated decisions to maintain your set points.
Autogrow IntelliClimate controls fans, AC, lights, heaters, CO2 and dehumidifiers – and it will text and/or email you if something goes wrong. With an Autogrow IntelliGrow subscription, you get remote access, data logging, and alerts. Finally unshackle yourself from the grow room and trust that your plants are thriving.
If you're looking for a multi-zone climate controller, learn more about the Autogrow MultiGrow climate controller.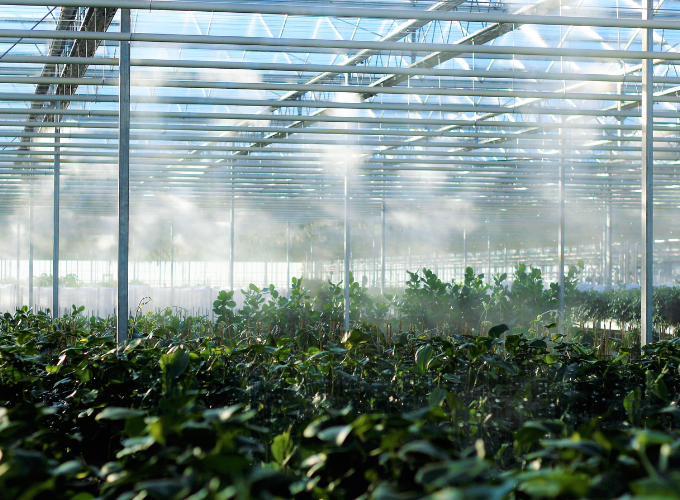 Why Autogrow IntelliClimate?
Ease of use - Easily move between set-points, alarms and configuration. Our step-by-step instruction manual makes set-up a breeze.
Complete control - Working as a complete climate controller, the Autogrow IntelliClimate will utilize every peripheral available to maintain your exact climate needs. The IntelliClimate is constantly evaluating and making decisions based on current attributes of the growing area.
Using the IntelliGrow software, you can set your entire schedule up in one fell swoop, making changes if needed and saving schedules for future use. Change your lights or adjust your CO2, all automatically.
Built in fail-safes to ensure the room will continue to function if there is an equipment failure.
Daily CO2 and Light Integration statistics.
Schedule based on growth cycles with alarms on all the settings.

More Information
Technical Specification

9 outputs 24VDC Ratings of individual outputs are 3Amps but the total draw from all 9 outputs must not exceed the rating of the supply adapted
RH resolution ± 2% and accuracy
Temperature resolution and accuracy 0.5°C/32.9°F
Temperature sensor range 0-50°C/32-125°F
Operating temperature range 0-50°C/32-125°F (not in direct sunlight)
CO2 resolution and accuracy 50ppm
Power source – 120V/240V into 24VDC plug pack (supplied)
Outputs will have the same voltage as the supplied voltage from the power pack 
Supplied with 3m USB cable