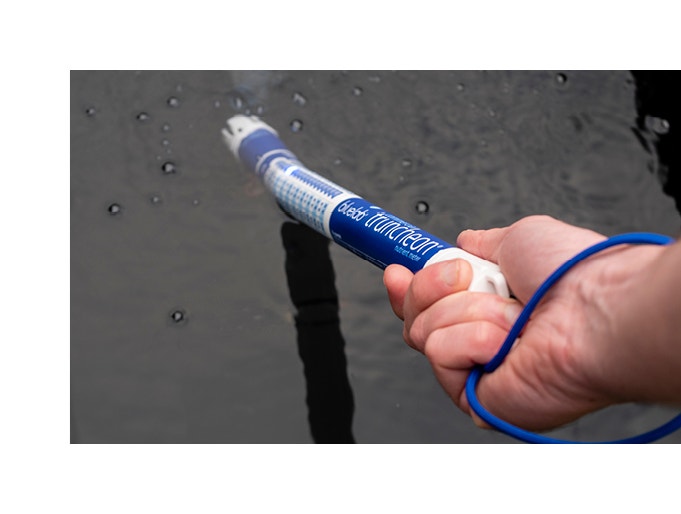 Measure with a digital meter
Grow healthier plants, every single time
Whether you're growing your first plants or are managing commercial crops, our digital handheld meters will ensure that you keep track of key measurements that determine your plants' ability to thrive.  
Our portable and reliable meters will help you take quick and accurate measurements on the go. Our Bluelab Truncheon Nutrient Meter is renowned as the best conductivity meter for hydroponic solutions while the Bluelab Pulse Meter takes measurements directly from your root zone.  
So, no matter which parameter you need to measure or which growing medium you're using, we have a digital meter that will suit your needs. 
Meters for every growing medium
Simple, reliable crop management
Our easy-to-use digital meters measure a range of important parameters, including pH, conductivity, temperature and moisture. All plants need the right growing conditions in order to flourish, which is why it's important to keep track of the parameters that affect plant health.  
In addition, our meters cater for different growing media, from hydroponic solutions to soil or soil-less substrates. Some of our meters, such as the Bluelab Multimedia pH Meter and the Bluelab Combo Meter Plus, come with pH probes that allow you to measure your nutrient solution as well as your root zone.   
Browse through our products to find the right meter for you. 
Built for the growing environment
Durable quality for everyday growing 
When you buy a Bluelab digital meter, you can have complete peace of mind about your investment. That's because all our products are built with growers in mind, which means that our tools are user friendly and can withstand the knocks that come with everyday growing.   
What's more, our digital meters come with industry-leading warranties, so you can feel confident that our products are built to last. 
By taking regular readings with your robust and reliable digital meter, you will be able to manage your plants' health simply and effectively.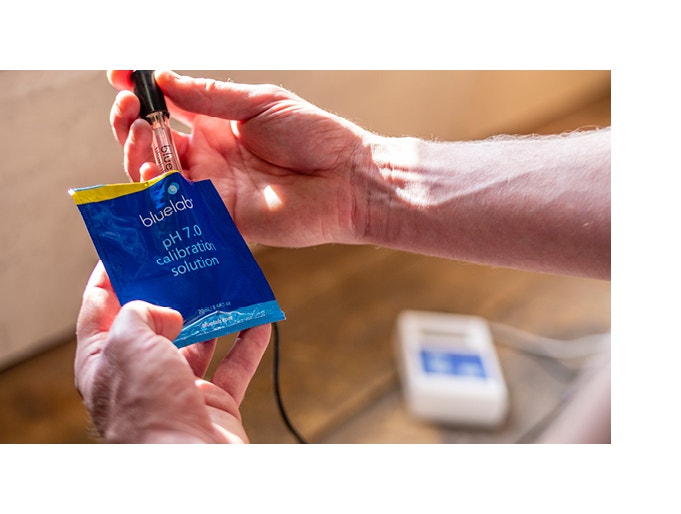 How to calibrate your Bluelab meter
Easy calibration for ongoing accuracy  
If your Bluelab meter comes with a pH probe, you will need to calibrate it to ensure ongoing accuracy. With Bluelab, the calibration process is quick and straightforward.  
You can calibrate in two steps. Take your clean pH probe and calibrate to two pH points using Bluelab pH buffer solutions (pH 4.0 and 7.0). Your meters' on-screen information will guide you through the process. Once complete, the calibration symbol will appear on your screen.   
For other parameters, including conductivity and temperature, our digital meters are factory calibrated and will not need to be calibrated again. However, we do recommend that you clean your probes regularly. 
Meter maintenance
Caring for your digital meter 
For maximum efficiency and accuracy, you should clean your meter's probes on a regular basis. All Bluelab products come with easy-to-follow care instructions. To make it even simpler, you can purchase our care kits, which contain everything you need to clean your meter's conductivity and pH probes.     
Our fuss-free care kits contain probe cleaner, cleaning tools, calibration solutions and much more. Simply follow the step-by-step care guide that accompanies your digital meter. You will need to calibrate after cleaning your pH probe. Once cleaning and calibration are complete, you can start measuring with optimal accuracy again straight away. 
One-stop shop for all meter products
Buy your digital meter accessories
Our digital meters are renowned for their long-lasting quality, but there may come a time when you'll need meter replacement parts or accessories. Luckily, our shop is stocked with everything you need for the upkeep of your digital meter.  
From replacement probes to calibration solutions to our complete Bluelab Probe Care Kits, you'll be able to find all the products you need to clean, maintain and optimise your Bluelab digital meter. Browse through all our meter products and accessories.