Schuyler Greens is a modern leafy green grower based in the United States who uses the Autogrow MultiGrow Controller to automate EC and pH levels in the crops.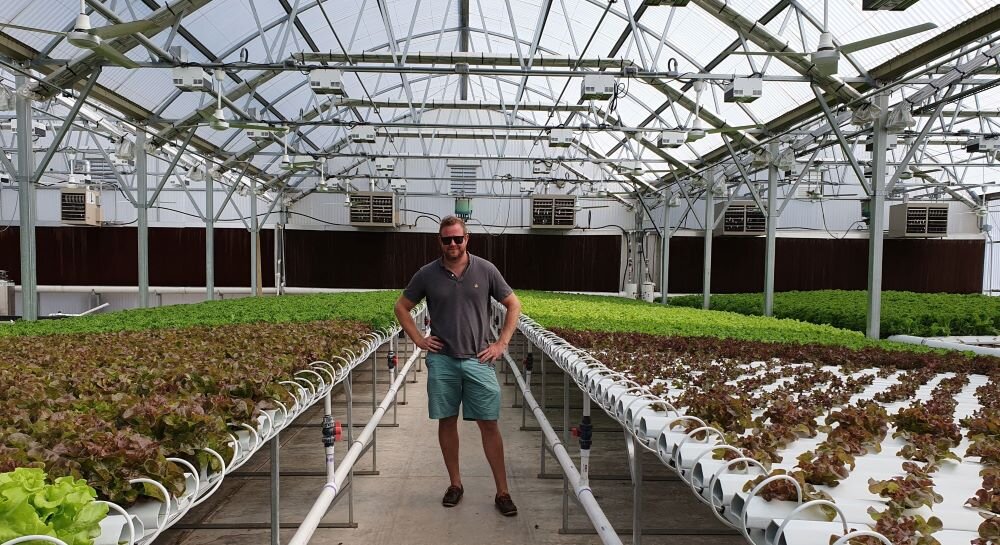 "The risks are too high not to automate. One of them is just mitigating risks. So, using the Autogrow MultiGrow system I can use that to remotely monitor my operation and use it almost as an insurance policy… giving me peace of mind when I'm not on the farm or at the greenhouse." — John McMahon - Owner
Background
In operation since: 2015
Location: Charlottesville, Virginia. United States
Production size: 20,000 square feet.
Production method: Mainly DWC (Deep Water Culture) raft system with a small percentage using NFT (Nutrient Film Technique).
Automation: MultiGrow automating EC and pH.
Crops: Leafy greens including arugula, lettuce, kale, herbs and salad mix, microgreens.
Customer base: Wholesale grower supplying independent grocery stores throughout the State, large food service distributors such as Cisco, regional distributors in the food service business.
Website: schuylergreens.com
---
John McMahon is a grower with a very clear goal. To supply healthy, fresh produce all year round within a 100-mile radius. By keeping it local, he's reducing the carbon footprint and ensuring customers receive the freshest crops as soon as possible.
With an MBA in finance and having worked as a financial analyst on Wall Street, John has applied his expertise to create a successful business that continues to thrive.
John believes automation is the future of growing and utilizes the Autogrow MultiGrow to automate his EC and pH.