Pocket Herbs & Produce is a hydroponic grower of Micro Greens/Baby Leaf Herbs and gourmet fresh produce in Australia. They are also one of the most sustainable producers you can find. They utilize hydroponics for their crops, re-using collected rainwater. Their power is sourced from Solar PV panels and they don't use any fungicides or chemical pesticides.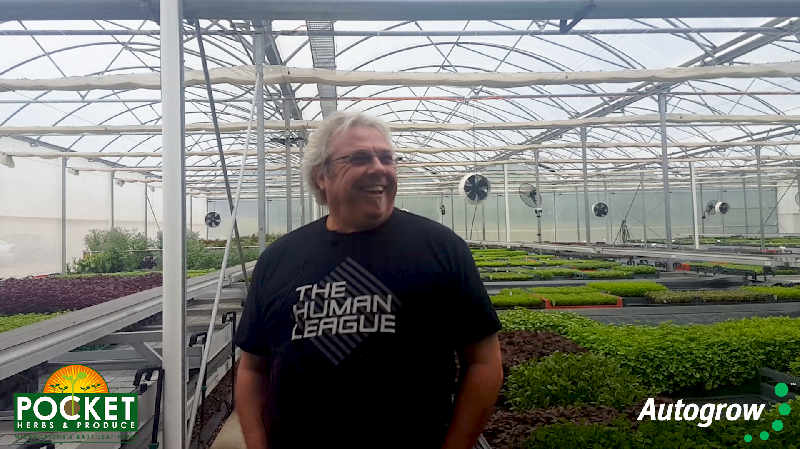 "Controlling of greenhouse, as much as possible. Turning on and off the fans and irrigation and dosing control of the nutrients. Anything that saves labour is useful. " — Iain Reynolds - Pocket Herbs Owner
Background
In operation since: 2008
Location: New South Wales, Australia
Customer base: Fine dining establishments, caterers and retail grocers throughout Australia.
Automation: Autogrow MultiGrow Controller
Crops: Living micro greens, chef's specials, edible flowers, bush foods (native to Australia)
Website: pocketherbs.com.au