---
---
Customer Type
Greenhouse Integrator
---
Products
Bluelab ProController
Bluelab PeriPods
---
Distributor
Royal Brinkman
---
Challenge

To provide a flexible yet reliable automated nutrient delivery system to include in their greenhouse NFT packages.
Customers want a profitable investment and to see growing success from day one of planting.
---
Solution

GardeniX provides the Bluelab ProController and PeriPods with all GardeniX NFT systems.
---
Results

GardeniX customers have an affordable investment with low operational costs.
Precise nutrient delivery ensures a thriving and healthy crop from day one.
A client saved 75% of wastewater in drought.
---
Healthy, Profitable Crops For Customers From Day One With the Bluelab Pro Controller
GardeniX is an innovative company providing complete NFT systems for growing herbs, salads, and other leafy vegetables. Based in the Czech Republic, the company is passionate about building a community of growers who take an environmentally responsible approach to growing food. This means enabling food production in any climatic environment, especially for small to medium farms that need to maintain crop quality despite the increasing adverse effects of climate change.

Šimon Břeský is the Head Grower at GardeniX. With an Engineering and Pharmaceutical Biotech degree from the University of Chemistry in Prague, Šimon is a true expert. However, the big challenge is supporting new hydroponic growers to achieve success. Šimon observes that "the main problem is that some customers aren't experienced in hydroponics."
Of 336 CEA growers, 41% had no experience in agriculture before starting their CEA company
2021 Global CEA Census
Supporting Growers With Strong Partnerships
Šimon says that to support a grower's journey, GardeniX "needs to partner with companies that allow growers to raise quality crops from the initial day." For Šimon, this means providing reliable and robust products and that can fit their customers' unique requirements.

With Europe's indoor farming market size set to grow 10% from 2021 to 2028, more growers will be venturing into hydroponics, many for the first time. Šimon's mission is to ensure that every grower is successful from day one, regardless of their background, with zero risk of crop loss.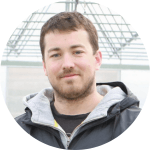 "The Bluelab Pro Controller allows very precise settings. The quality of workmanship is excellent, and the device is solid and durable. We can count on Bluelab to work properly."
Šimon Břeský, Head Grower, GardeniX
Grow Your Own Way: Success From Day One of Growing
GardeniX includes the Bluelab Pro Controller and Bluelab PeriPods in every greenhouse package sold. "The most important reason we offer Bluelab to our customers is reliability. We have tried many different meters and dosing devices, but only with Bluelab have we never experienced a failed grow because of the wrong measurement."
"The device allows very precise settings. The quality of workmanship is excellent, and the device is solid and durable. We can count on Bluelab to work properly."
Helping Customers Save Time
NFT systems are the primary method of choice for CEA growing, mainly due to high productivity and ease of operation. GardeniX is one of the most flexible and scalable on the market.
Šimon estimates that their NFT system only requires 3.5 hours of work per 100 sq.m for growers per week. One reason the time investment is so low is a direct result of using the Bluelab Pro Controller to deliver nutrients in lieu hand dosing. This saves approximately three hours every week — allowing the team to work on other critical tasks.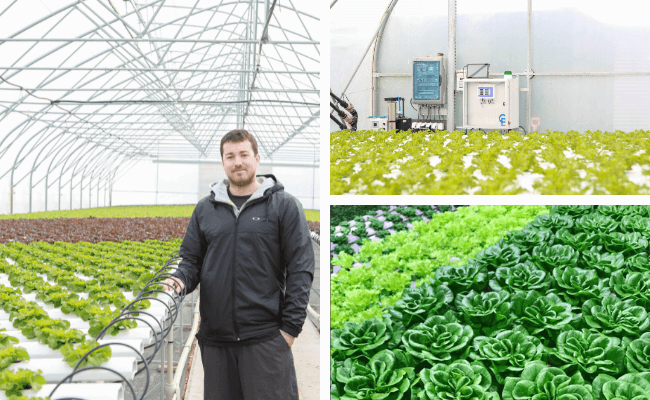 Providing GardeniX Customers with Flexibility
The GardeniX NFT solution is optimized to use space as efficiently as possible and can support over 2,300 growing positions per 100 sq.m. Šimon believes that the Bluelab Pro Controller and Bluelab PeriPods are the best fit for such a dynamic system.
Šimon says, "The device allows for variable connections for different-sized hydroponic systems." He continues that precise nutrient delivery, enabled by the Pro Controller, is vital. "Our fertilizers only require three Bluelab PeriPods."
"Our plants are better quality because they are not stressed."
Saving 75% of Wastewater During Drought
Farma Hrdla, a GardeniX client in Litommerice, Czech Republic, is combatting long-term drought with GardeniX's Commercial NFT package. Using a recirculating system, and a replenishing nutrient mix delivered by the Bluelab Pro Controller and Bluelab PeriPods, Farma Hrdla saves and reuses 75% of wastewater — a critical win as the cost of water increases.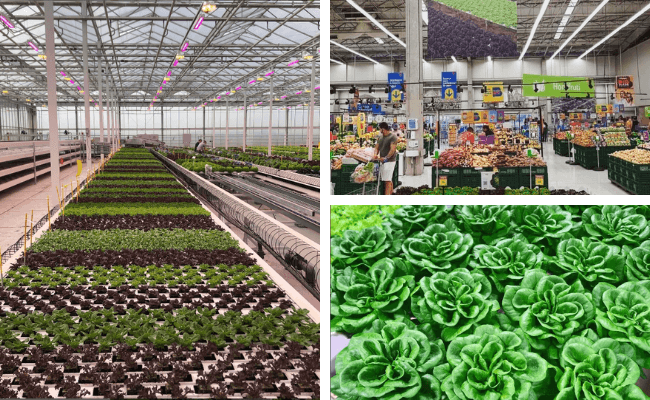 A Bright Future for CEA in Europe Thanks to Innovators like Šimon and the Team at GardeniX
Bluelab is proud to partner with CEA innovators like Šimon and the team at GardeniX.
Šimon says, "I see a bright future for CEA. I don't think that CEA will completely replace traditional agriculture, but it will play an increasingly important role in growing vegetables. We will definitely see a much greater adoption by small and medium sized growers who will need to maintain crop quality with competition and will be negatively impacted by the effects of climate change."
"I consider CEA greenhouses to be the most sustainable form of intensive vegetable production."
View or shop the Bluelab Pro Controller, or contact our sales team below to enquire about becoming an integrator with Bluelab.